BE - DO - SAY - LISTEN
REPUTATION MANAGEMENT - MEDIA STRATEGY - SPOKESPERSON - CRISIS COMMUNICATION
In today's complex world, increasing demands are placed on managers and communication professionals. Financial and economic instability exists on a global scale, and companies are being scrutinised by the media, consumer organisations and authorities. As a company, how do you retain the trust of your stakeholders? How do you deal with difficult situations and the many perceptions that exist in the outside world? The media, politicians and consumers expect ethical and sustainable conduct as well as transparency. You want to protect your carefully-built reputation as good as possible: in good times and in difficult situations.
Do you require an experienced and convincing communication professional, capable of building or restoring confidence, to help you with a difficult issue? For example with a merger, repositioning your company, a lawsuit, an issue with an NGO or authority or a reorganisation? Laetitia Gruwel of Tara Communicatie is there to support you.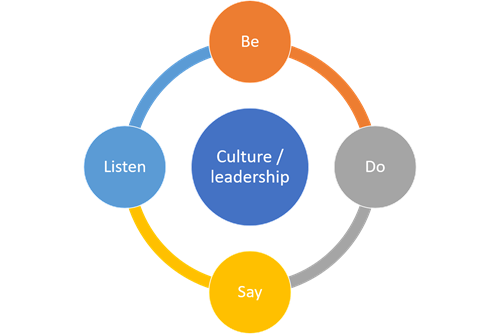 The motto of Tara Communication is BE-DO-SAY-LISTEN: Communicating is only relevant if you can fulfil what you say. This needs to be rooted in the mission, in the vision, the corporate story. In addition, listening is an essential part of the cycle. Listening to all your stakeholders. Stakeholder mapping is therefore always part of the process of reputation building. The Be-Do-Say-Listen cycle is anchored in the organizational culture, so leadership has a major influence on the reputation of the company.
Social media play a major role in daily life. However, the role of the mainstream media should not be underestimated. A good media strategy in, for example, a repositioning of introducing an innovative product is important. In addition to the strategy, Laetitia Gruwel can also prepare your company, your spokespeople, very well through tailor-made media trainings. Sometimes Laetitia Gruwel is a spokesperson on behalf on a company.
Tara Communication offers you professional advice and hands-on support for implementation activities. Founder Laetitia Gruwel has more than 25 years of experience in media relations, being a spokesperson and reputation, issue and crisis communication. She has worked for many A brands, especially in the retail and healthcare sectors.
Tara Communication uses a proven working method based on mutual trust: the foundation of a successful consultancy process. To respect each other is the foundation for a successful advisory process.
REPUTATION MANAGEMENT – MEDIA STRATEGY – SPOKESPERSON – MEDIA TRAINING
CRISIS SUPPORT– CRISIS PREPAREDNESS – ISSUE MANAGEMENT